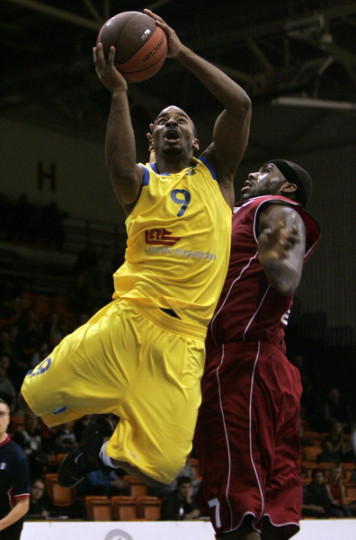 We know Akeem Scott had a
favorable debut
with his Latvian team. (
Here is the box score
from his first game with Ventspils, late as usual.)
More recently his team lost to a favored Brose Baskets squad 62-85 but I have yet to find any sort of box score of the game. They do have
pictures
, so I guess we can be fairly certain that the game really happened.
Since there isn't much to talk about I would like to broach a topic that has been on my mind for years: Why do Euro teams have way better logos than the NBA? Take Akeem's new team for example:
I don't even have a joke, that is just awesome. As is the logo for the
Honka Playboys
,
Virtus Bologna
, and any other pro Euro team ever. We need to get on this Stateside immediately.