When Henry Abbot is desperate to fill out his daily bullets over at
TrueHoop
,
DeceptivelyQuick
links that I bombard the guy with will show up on occasion. This site gets linked to by others every now and again these days, but its still fun stuff to see this obscureness grace other more high-traffic screens. I thought I'd share the effects: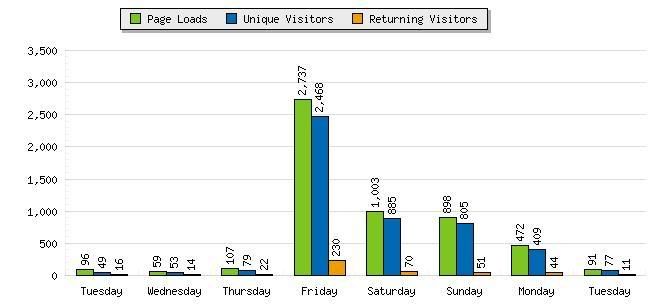 Yeah, last Friday the
3 second video of Greg

Oden's

Frohawk
was interesting enough for thousands to check out the link in the
daily bullets
. I'm no
mathemagician
, but going from 79 unique visitors to 2,468 is like a 100% increase
at least
. Thanks to Henry for the support, and to those of you who like it here even when it isn't cool.